CNC turning.
For turned parts we offer fully automated manufacturing solutions for large and small batch production.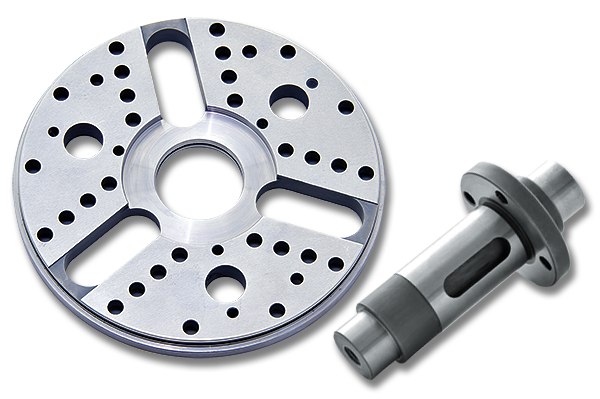 Our "Spinner TC300" rotary milling centre with C-axis on main and counter spindle represents high machining performance even on difficult to mill material or special materials and large rod diameters.
The servo-turret with 16 driven tool stations (up to 32 tools) used on both spindles provides supreme machining efficiency. The true Y-axis is used for off-centre milling and drilling operations.
.
An overview of our CNC turning:
Spinner TC300
Rod Ø 10 – 50 mm
Part Ø up to 300 mm
Turning length 5 – 300 mm
Siemens 840D control system
Spinner rod loading magazine